Description
Uento is the best way to get rewarded by collecting android apps and it also helps to keep them organized. It's simple and easy to find new exiting apps and the best thing: 100% ads FREE!
DISCOVER AND GET REWARDED!
1. Install the Uento app and register a new user account.
2. Install new apps on Google Play and get points for it.
3. Change your points for rewards! Easy way to make money!
4. Organize your favorite apps.
5. Payment Via PayPal
PROOF Attached (Below)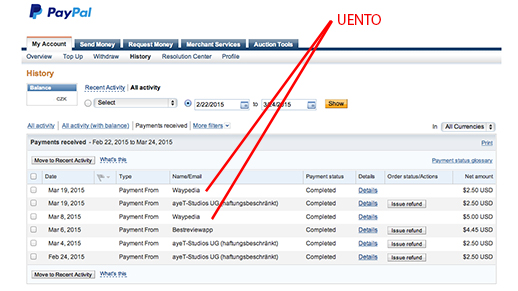 Requires Android
4.0 and up
What's New in v1.2
- Various bug fixes.
- UI improvement
- Referral history improvement
- Better messaging
Etc.
Use Referral Code
Q52xG
Download Now